WE ARE LOCATED AT
858 DAVIDSON RIVER RD.
CALL US FOR HOURS OF OPERATION AND TO SEE WHAT'S AVAILABLE
828-884-5121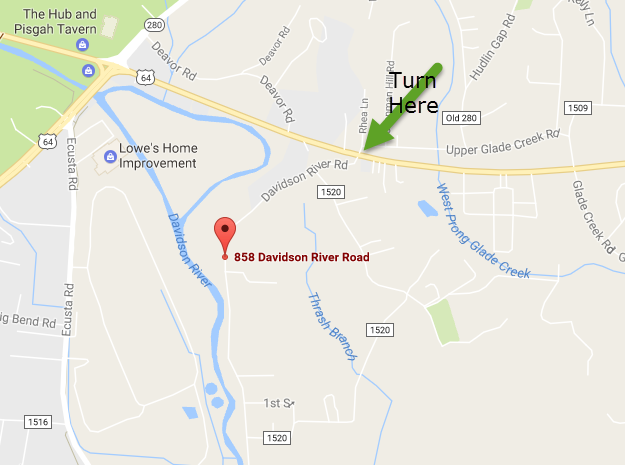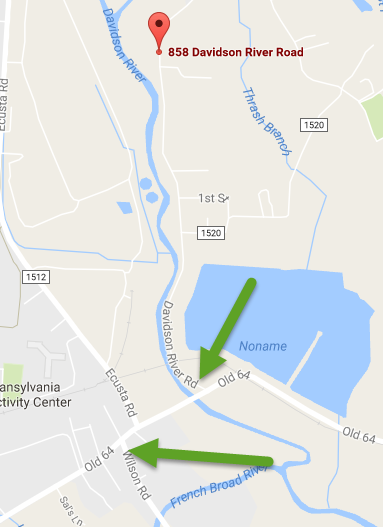 See the maps to each side for the last few turns to get to the farm.
And when you see the house and barn below, you know you have arrived.